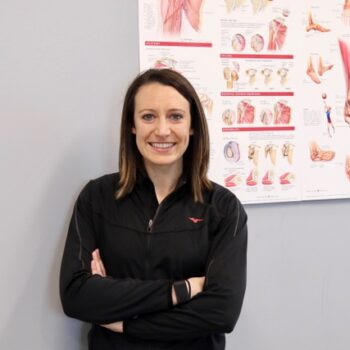 Rachel Selina, PT, DPT
Rachel Selina earned her Doctorate of Physical Therapy (DPT) from the University of Michigan-Flint and has been working in outpatient orthopedic rehabilitation since that time. She has pursued additional training in the evaluation and treatment of runners, cyclists and fitness athletes as well as a certification in prevention and health promotion.  Rachel swam and played tennis in high school but developed a love for distance running while obtaining her undergraduate degree. She has since completed 6 marathons and a ½ Ironman triathlon. When she's not in the clinic, you will probably find her running, rock climbing, ice climbing, salsa dancing, paddle boarding or on the back of a motorcycle with her husband, John.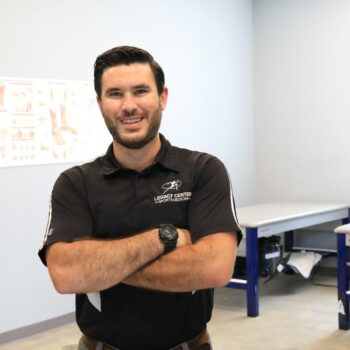 Nate Santoni, AT, ATC
Nate Santoni is a proud graduate of Eastern Michigan University, earning a bachelor's of science degree in sports medicine. Nate has had experience evaluating and treating athletes and active people at all levels. Those experiences include high school and college athletics while also working with general population patients in outpatient orthopedic rehabilitation. His passion for working with athletes has lead him to develop comprehensive programs that return athletes to the sports that they love after injury. He specializes in post-surgical lower extremity return to sport rehabilitation. Nate works directly with the athletes, parents, and coaches to ensure his patients make a complete recovery. When he is not at Legacy Center his interests include backpacking, fishing, and hanging out with his wife Meagan, son Isaiah, and puppy Lucy.